Dr. Barbara Waterfall (S/He), B.A., M.S.W., RSW, Ph.D.
Book an appointment for a free 15-minute consultation.
Set up a brief conversation about your needs and goals today!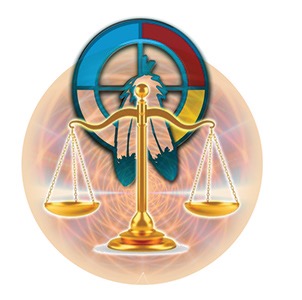 What Is a WayShower?
A WayShower is a seasoned professional who serves as a guide in an ever-changing world. S/He is someone who has successfully navigated life's challenges, and has come to understand that there were unexpected positive outcomes as a result of having these experiences. A WayShower understands the complexities of our life experiences and their deeper meanings, and can work with people in wholistic ways, inclusive of mind, emotion, body & spirit. When a person is ready and agrees to receiving such information, a WayShower will reveal spiritual truth pertaining to the causes of current circumstances. S/He teaches how one can strive toward achieving abundance, harmony, health and peace. Seeing life from a higher perspective, S/He works to promote and serve the creation of Divine Justice for All.
A WayShower respects the sovereignty and wishes of all people, and as such does not impose. S/He works to serve the unique needs and aspirations of people, respecting that each of us has within our Be-ing our own Inner Guide, or WayShower. The ultimate goal of a WayShower's job is to teach others to become WayShowers for others.
About the WayShower Clinic
Explore possible new paths for your life in a safe and supportive environment with an experienced professional.
WayShower Services
Counselling and Psychotherapy, Wholistic Healing, Community-based and Professional Trainings and Workshops.
Book Your Appointments
Are you ready for positive changes in your life? Book your ongoing sessions with Barbara Waterfall now.
Welcome to the WayShower Clinic
Do you sometimes feel overwhelmed with your life or life circumstances, and don't know what to do?
Do you feel that you are weighed down by past pain or trauma, or grief? Do you get a sense that there is more to life than the way that you are currently living? Do you wish to make a significant change or a shift in your life? Or maybe you have been on a healing/transformative path for many years, and you desire to develop Self-Mastery?
The WayShower Clinic is a safe and supportive in-person and virtual space to explore these and other life issues.
If you are looking for a professional with seasoned experience, book now for a free 15-minute consultation.