The WayShower Clinic
Barbara offers wholistic services assisting persons with developing greater self-awareness and mastery, moving through challenges and obstacles that interfere with happiness, satisfaction and wellbeing, and with learning how to live genuinely authentic lives.
The WayShower Clinic is an inclusive space.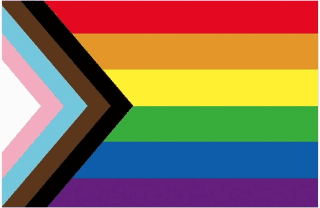 ---
Barbara Waterfall (S/He), B.A., M.S.W., RSW, Ph.D.
Is a gifted and talented WayShower – a Wise Person who has lived through and mastered varied life experiences and challenges.
Is kind, caring, compassionate, ethical and professional, and has a passion for assisting people who desire to live and thrive in an ever-changing world.
Has a Master's Degree in Social Work, and is a Registered Social Worker.
Has a Doctorate in Philosophy, specializing in Indigenous decolonization and healing.
Is passionate about serving people, and has been practicing social work for 30 years.
Works with individuals, couples, families, groups and communities.
Specializes in addictions recovery, PTSD, Complex Trauma, Intergenerational Trauma, Grief, Unresolved Historic Grief, and Restorative Justice.
Has been trained as an Anishnaabe-Metis traditionalist, and has been on a healing path for 38 years.
Is a member of the LGBTQ2+ community.
Enjoys working with a diversity of people from a wholistic (mind, body, emotion & spirit) perspective, and understands the unique experiences and needs of BIPOC, and people from the LGBTQS+ community.
Is client-focused and innovative.
Is a First Nations and Inuit Health Branch Practitioner.
Is a trained and certified Breathwork Facilitator.
Is a Reiki Master.
Is a Grass-Roots Community Organizer, and Social Justice Activist, and has done so for 37 years.
Is a Trainer, a Workshop Facilitator, and an Educator, working with communities, agencies, universities and community colleges, and has done so for over 30 years.